Believe it or not…
the secret sauce to being a successful agent isn't pounding the phones with a rehearsed script, sending out direct mail to an unknown list, or running online ads to thousands of strangers who don't know who you are.
In a perfect world…
the kind filled with zero-emission unicorns that travel at the speed of light without messing up your hair–your clients will refer all of their friends and family because you provided great service.
BUT THEY DON'T. 
In reality, they forget about you.
Here's the thing…
The real estate industry is crowded.
In today's real estate world clients can go online any time and find dozens of agents in their market with glossy headshots and beautiful listing photos…
Being remembered can feel impossible.
You need to make an impression on your clients that lasts beyond the closing table.
Do this and you'll always be their first choice for repeat business & referrals.
Because let's have some honesty hour...
70% of sellers say they would use the same agent again, but yet only 25% actually used the agent they previously worked with to buy or sell a home.
If you're not giving your clients a way to remember you, you're handing them over to your competition.
So, uh how about we call an audible on that?
What if you could leave a piece of you behind in each house?
It's time to say "C-Ya Never" to same boring closing gifts that every other agent is giving.
I'm here to help you by providing you with the most amazing closing gifts that leave lasting impressions, create an emotional connection, and in turn keep YOU top of mind for referrals and repeat business.
One simple solution will take your gift from "meh" to memorable.
Your closing gift has a few jobs...
Build Connection

Giving a personalized gift leaves a lasting impression, creates an emotional connection, and in turn, keeps YOU top of mind for referrals and repeat business.

Delivered Quickly

In the real estate world, things can change in an instant. You don't have time to wait (or money to spend) on hand-painted artwork.

Remain Visible

A house portrait is elegant, thoughtful, and most of all persistent. It will be hung with pride and something your clients will see every day, reminding them of the excellent service you provided them.
By the numbers...
65%

of agents get NO business from an open house

85%

of clients find their agents from a referral

92%

of clients trust a referral from friends or family ABOVE ALL other forms of marketing
You need someone on your side who understands how important referrals are to your real estate business & why staying top of mind with your clients is so important.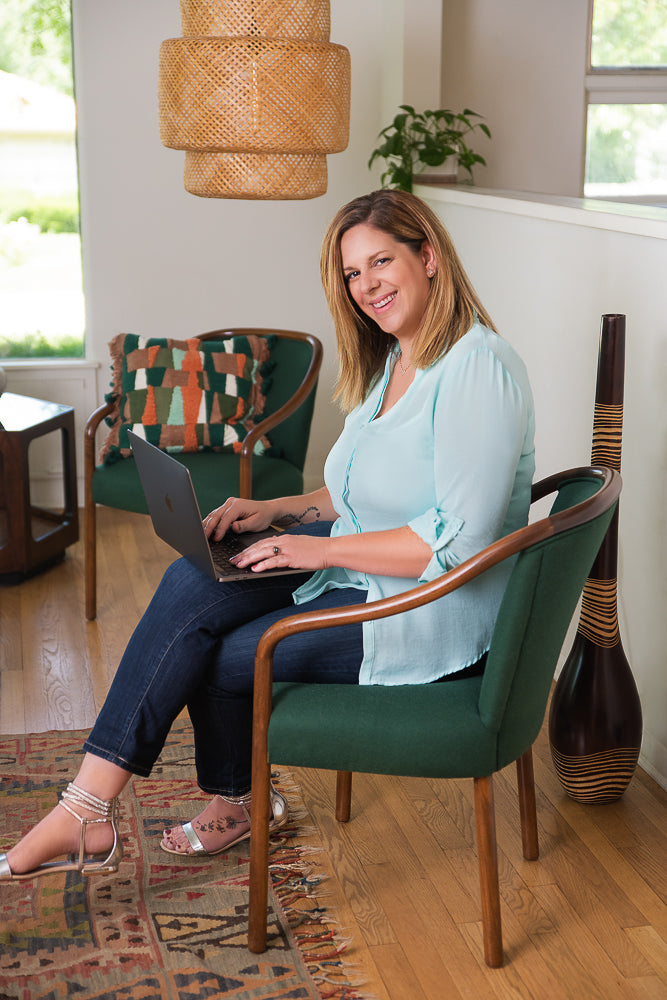 hello, I'm Jen
In my own personal experience with buying and selling houses, I saw my real estate agents giving the wrong gifts. Gift cards, wine, and a whole lot of other things that didn't help me remember them. 
Being a real estate agent isn't for the faint of heart—it means always wearing multiple hats and —if you are successful, you still have stay top of mind to keep the clients you already have, even when you're closing deals left and right.
That's exactly why I got into what I do.
I create closing gifts for Realtors—just like you—so you can not only give a unique, sentimental gift to your clients, but give a gift they will remember you for.
Loved by real estate agents just like you...
My go-to for closing gifts for my sellers.

Excellent quality and my clients love this memento of their home. Highly recommended!

- Anne Y., New Hampshire

"Jen is the best!

Came to her with a time crunch project and she came through for me. My clients were obsessed with the end product."

- Erika F., Missouri

"I purchase closing gifts for my clients from Pen and Pixel every month...

I've received nothing but huge praises from my clients regarding the quality and detail of their closing gift."

- Kathleen C., California
Where to now?
The Pen + Pixel Experience

Learn more about my custom design process, the materials I use, and my timeline. What can you expect when you order from Pen + Pixel?

THE DETAILS ARE HERE

Order Your First Portrait

Give your clients something they can't get anywhere else. Something that will hang in their home and serve as a daily reminder of you.

HIT THE SHOP